Larsoy Yachting. Exhilarating, Exciting, Enthralling Sailing Experiences.
We offer crewed sailing holidays along the Kas Kekova Riviera on 'Tundra, our Beneteau Oceanis 48 yacht, for groups of up to six guests with our skipper at the helm and your private chef at the kitchen galley. You and your friends sit back and relax, enjoy sun and sea.
Based at the Kas Setur Marina, Evita Yachting operates the sensational 'Tundra', a 2014 model Beneteau Oceanis 48, a yacht which has established an impressive reputation worldwide for the highest standards in charter yacht sailing.
Size of 48 feet, which creates an extremely large and spacious feel below deck, with exceptional sailing performance in luxury and comfort.
Ideal charter yacht as she carries her beam well, performs incredibly for a powerful yacht and provides guests and crew with an extremely comfortable ride.
Below deck, Tundra, is a paradise at sea, with spacious and well-ventilated interior created from the 11 opening hatches and luxurious but functional appointments throughout.
Tundra features one master cabin with its en-suite bathroom and two double cabins which share bathroom facilities. One cabin usually reserved for skipper.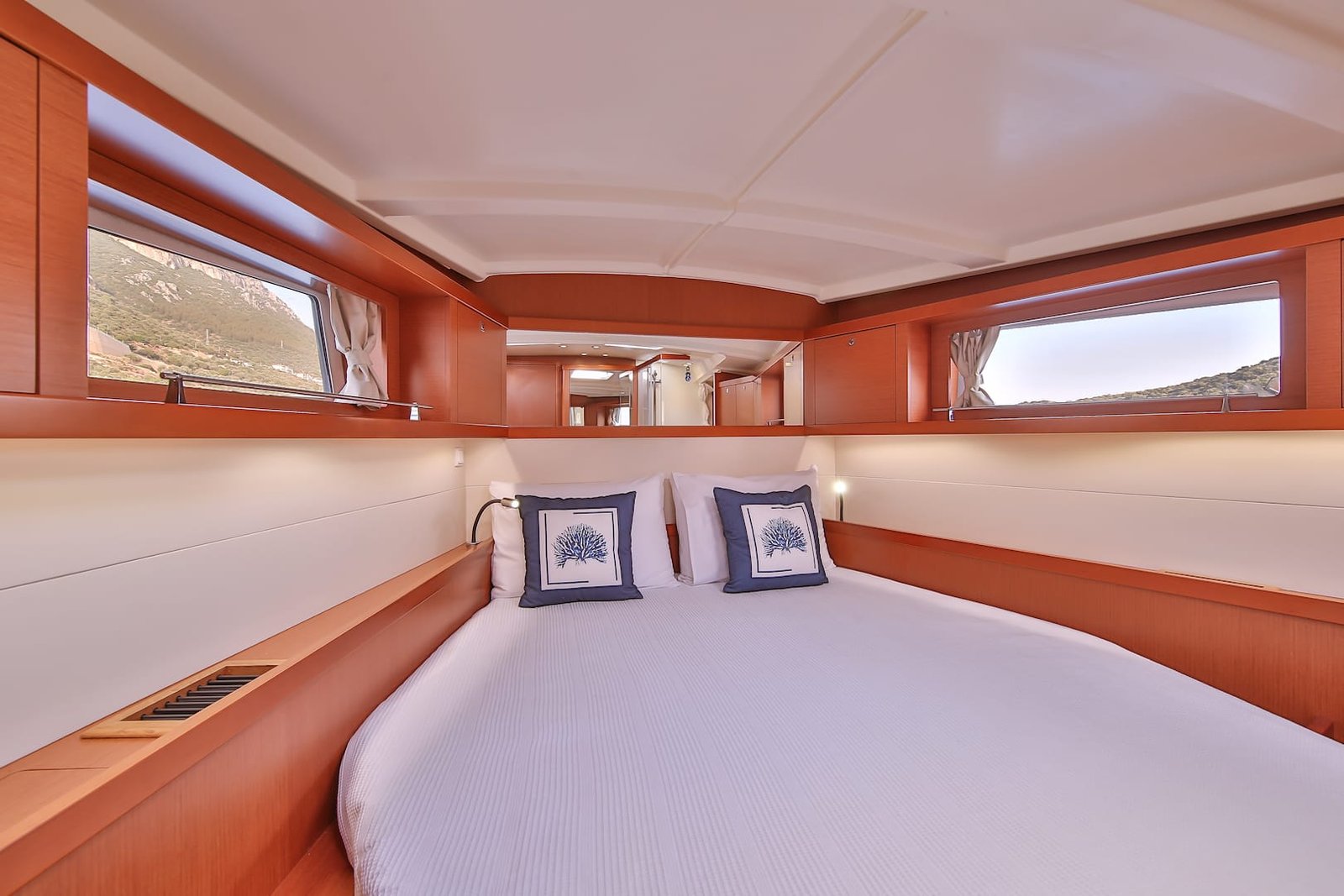 Ideally designed for a group of four adult guests or family with our skipper and chef but can accommodate six guests if guests are willing to sleep at the folding table bed in the saloon our outside beds
The galley is well set-up with all cooking appliances required to create simple or gourmet meals and ample space for wine and beverage storage and chilling. So we bring all your food requirements onboard for your cruise and if you choose, don't set foot onshore till the end of your holiday. Absolute bliss.
Once anchored, the large electronically-lowering swim platform with drop ladder, provides easy access to the water or dinghy for all ages.
Tundra is fully equipped with all essential safety and electronic equipment and is a proven performer in all weather conditions.
Contact Larsoy Yachting today to book your sailing holiday aboard Tundra and explore the magic, which is the Kas Kekova Riviera.
Beneteau Oceanis  (2014) "Tundra" – (3 Double C/2 H)